What's new in the bibliography?
It's that time of the year again. Once more, I have updated the Erratic Extreme/Far/Radical/Populist Right Bibliography. After the book-chapter heavy winter update, we are back to normal: the spring update brings four books, two chapters, and 45 journal articles. Most of these were published in 2018, but some are almost two decades old. Please keep pointing out relevant publications to me.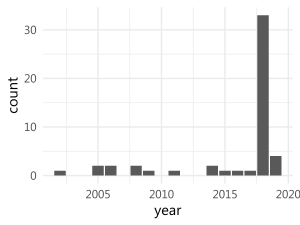 Who has written all the new stuff?
You know what they say about pictures and words. I thought I should give the new-ish wordcloud2 package a spin. Here is the result. Before you get too envious (or too haughty), please remember that scale is proportional to the number of publications, not the word count, and that additions to the bibliography happen on a non-systematic and utterly eccentric basis: if I come across something that interests me, it gets in, whether it is your very first article or your whole back catalogue.
What is this new far right research about?
I stuffed the titles and (where I had them) abstracts into a dataset, forgot some obvious stop words (among? much? however?) and tried some lemmatisation (with mixed success). "Party", "populist/populism", and "radical" come out tops. Unsurprisingly, "immigration" is also prominent. But I find some of the smaller words more interesting. "Leave" is certainly a nod to Brexit. "Nord" is considerably smaller than "Lega", reflecting the nationalisation (or at least the aspiration) of the former regionalists. "Unemployment" is certainly smaller than it would have been a decade or two ago. So is "extreme". If you are interested in the fine print, click on the image for a larger, high-resolution version.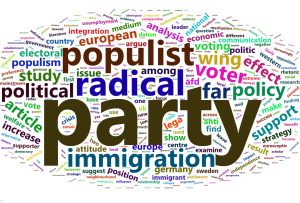 Follow the robot
If you care about Extreme/Far/Populist/Radical Right research and if you are on Twitter, consider following the Radical Right Research Robot for random updates, serendipitous insights, and the occasional awkward pun.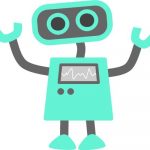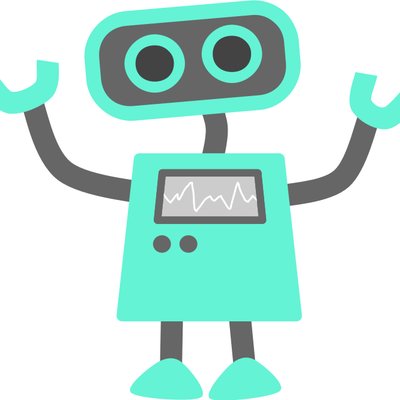 So: what titles exactly?
Here is the update, in all its glory: