The Eclectic, Erratic Bibliography on the Extreme Right in Western Europe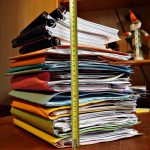 Much of my work is on the parties of the Extreme/Radical Right and their voters. Over the years, I have accumulated a large and growing bibliography of titles on this subject. You can download the
complete bibliography on the Extreme Right here
(bibtex, can be imported into endnote and other programs), or you can just skim through the list below. There are currently 907 (and counting) titles in the bibliography. Most of the links/DOIs work most of the time.
If that all seems a bit too much, I have written a couple of review articles that you might find helpful. One focuses on the social profile of Radical Right voters (ungated version), while the other takes a slightly more general perspective by surveying the various mechanisms for explaining electoral support for the Radical Right that have been suggested in the literature (ungated version).
Finally, for updates and serendipitous insights, follow the bibliography on twitter.