Projektseminar: Einflüsse von Institutionen und anderen Kontextfaktoren auf Politische Einstellungen und Politisches Verhalten. Analysen mit der CSES und anderen Mehr-Ebenen-Datensätze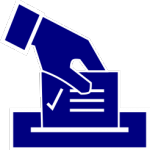 Inhalt
Das politisches Handeln und politische Einstellungen vom sozialen Kontext beeinflußt werden, in dem eine Person lebt, ist im Grunde eine Selbstverständlichkeit. Durch die Implementation besonderer statistischer (Mehr-Ebenen)-Modelle in gängiger Software (Stata) und durch die Verfügbarkeit von Datensätzen, die Kontextinformationen enthalten, hat diese Einsicht für die Forschungspraxis aber erheblich an Bedeutung gewonnen.
Ziele
Ziel des Seminars ist es, den Teilnehmerinnen und Teilnehmern einen Überblick über dieses neue Forschungsfeld zu geben.
Projektseminar
Das Veranstaltung kann als reguläres Seminar oder als Projektseminar belegt werden. Für die Projekt-Teilnehmer findet die Kleingruppen-Veranstaltung im kommenden Sommersemester statt.
Seminarplan (PDF)
Materialien
Dokumente im Reader (Zugang nur mit Uni-Mainz-Kennung)
Umsetzung von Lehrbuch-Beispielen in Stata und anderen Programme bei UCLA:
Ablauf
| Datum | Thema | Literatur |
| --- | --- | --- |
| 8.11.2018 | Random Effects in ESS-artigen Studien richtig modellieren | Schmidt-Catran and Fairbrother 2016 |
| 5.11.2018 | Korruption und Wahlverhalten | Ecker, Glinitzer, and Meyer 2016 |
| 2.11.2018 | Bewertung disproportionaler Wahlsysteme | Ferland 2015 |
| 9.11.2018 | Volatilität, Parteiidentifikation und politisches System | Hauwaert 2015 |
| 6.12.2018 | Unterstützung für Umverteilung in ökonomischen Krisenzeiten | Gonthier 2016 |
| 3.12.2018 | Arbeitslosigkeit und politische Involvierung | Marx and Nguyen 2016 |
| 0.12.2018 | Rezession, Heuristiken, und der Verlust des Vertrauens in die EU | Armingeon and Ceka 2014 |
| 0.01.2019 | Institutionen und Gender Gap in politischen Alltagsdiskussionen | Nir and McClurg 2015 |
| 7.01.2019 | Anteil stigmatisierter Migranten und Radical Right Voting | Green et al. 2015 |
| 4.01.2019 | Rechtsradikale Parteien und Ablehnung von Migranten: Ursache oder Wirkung | Bohman and Hjerm 2016 |
| 1.01.2019 | Meinungsklima und politische Partizipation von Migranten | Just and Anderson 2014 |
| 7.02.2019 | Willkommenskultur und wahrgenommene Diskriminierung von Migranten | Simonsen 2016 |
| 4.02.2019 | Abschlussdiskussion | |
Literatur
Armingeon, Klaus, and Besir Ceka. 2014. "The Loss of Trust in the European Union During the Great Recession Since 2007: The Role of Heuristics from the National Political System." European Union Politics 15 (1): 82–107. doi:10.1177/1465116513495595.
Bohman, Andrea, and Mikael Hjerm. 2016. "In the Wake of Radical Right Electoral Success: A Cross-Country Comparative Study of Anti-Immigration Attitudes over Time." Journal of Ethnic and Migration Studies 42 (11): 1729–47. doi:10.1080/1369183x.2015.1131607.
Ecker, Alejandro, Konstantin Glinitzer, and Thomas M. Meyer. 2016. "Corruption Performance Voting and the Electoral Context." European Political Science Review 8 (3): 333–54. doi:10.1017/S1755773915000053.
Ferland, Benjamin. 2015. "A Rational or a Virtuous Citizenry? The Asymmetric Impact of Biases in Votes-Seats Translation on Citizens' Satisfaction with Democracy." Electoral Studies 40 (4): 394–408. doi:http://dx.doi.org/10.1016/j.electstud.2015.03.008.
Gelman, Andrew, and Jennifer Hill. 2007. Data Analysis Using Regression and Multilevel/Hierarchical Models. Cambridge: Cambridge University Press.
Gonthier, Frederic. 2016. "Parallel Publics? Support for Income Redistribution in Times of Economic Crisis." European Journal of Political Research. doi:10.1111/1475-6765.12168.
Green, Eva G. T., Oriane Sarrasin, Robert Baur, and Nicole Fasel. 2015. "From Stigmatized Immigrants to Radical Right Voting. a Multilevel Study on the Role of Threat and Contact." Political Psychology, 465–80. doi:10.1111/pops.12290.
Hauwaert, Steven M. van. 2015. "An Initial Profile of the Ideologically Volatile Voter in Europe: The Multidimensional Role of Party Attachment and the Conditionality of the Political System." Electoral Studies 40: 87–101. doi:10.1016/j.electstud.2015.06.005.
Hox, Joop J. 2010. Multilevel Analysis. Techniques and Applications. 2nd ed. New York: Routledge.
Just, Aida, and Christopher J. Anderson. 2014. "Opinion Climates and Immigrant Political Action. a Cross-National Study of 25 European Democracies." Comparative Political Studies 47 (7): 935–65. doi:10.1177/0010414013488555.
Marx, Paul, and Christoph Nguyen. 2016. "Are the Unemployed Less Politically Involved? A Comparative Study of Internal Political Efficacy." European Sociological Review 32 (5): 634–48. doi:10.1093/esr/jcw020.
Nir, Lilach, and Scott D. McClurg. 2015. "How Institutions Affect Gender Gaps in Public Opinion Expression." Public Opinion Quarterly 79 (2): 544–67. doi:10.1093/poq/nfv016.
Rabe-Hesketh, Sophia, and Anders Skrondal. 2012a. Multilevel and Longitudinal Modeling Using Stata. 3rd ed. Vols. 2 Categorical Responses, Counts, and Survival. College Station: Stata Press.
———. 2012b. Multilevel and Longitudinal Modeling Using Stata. 3rd ed. Vol. 1 Continuous Responses. College Station: Stata Press.
Schmidt-Catran, Alexander W., and Malcolm Fairbrother. 2016. "The Random Effects in Multilevel Models: Getting Them Wrong and Getting Them Right." European Sociological Review 32 (1): 23–38. doi:10.1093/esr/jcv090.
Simonsen, Kristina Bakkær. 2016. "Ripple Effects: An Exclusive Host National Context Produces More Perceived Discrimination Among Immigrants." European Journal of Political Research 55 (2): 374–90. doi:10.1111/1475-6765.12131.
Steenbergen, Marco R., and Bradford S. Jones. 2002. "Modelling Multilevel Data Structures." American Journal of Political Science 46: 218–37.
Urban, Dieter, and Jochen Mayerl. 2014. Strukturgleichungsmodellierung. Ein Ratgeber Für Die Praxis. Wiesbaden: Springer VS. doi:10.1007/978-3-658-01919-8.