Ziele und Inhalte
Überblick über die wichtigsten Ansätze und Ergebnisse im Bereich "morality politics"
Eigenständige Auseinandersetzung mit aktueller Literatur dazu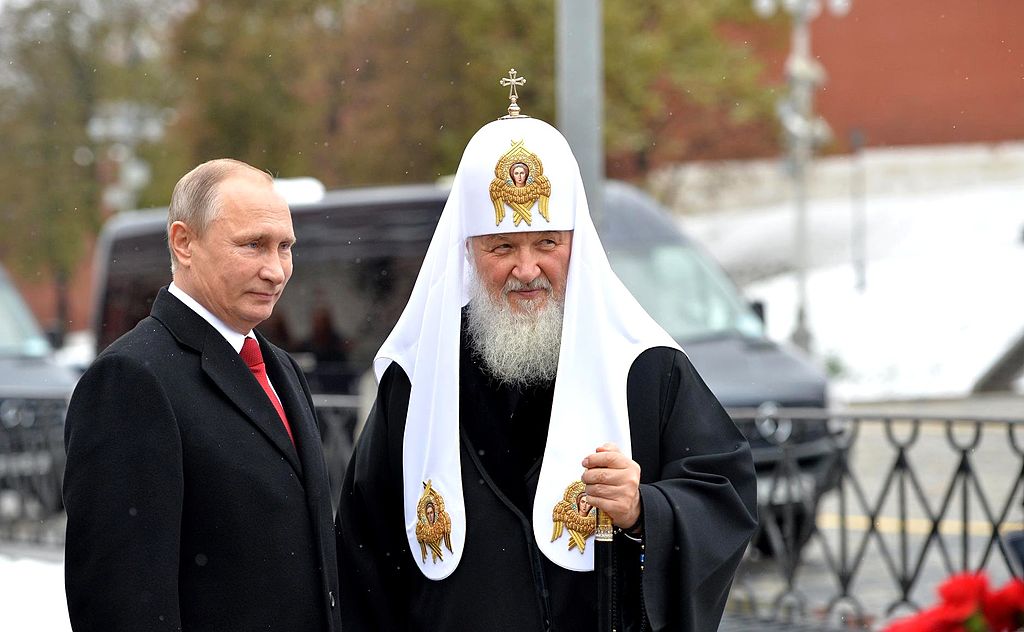 Ihre Pflichten
Für alle: Regelmäßige Teilnahme, Mitarbeit im Seminar, Übernahme eines Referates
"Modulleistungen"

Hausarbeit mit Bezug auf eine klare Fragestellung
Entsprechend den üblichen Vorgaben (https://politik.uni-mainz.de)
Abgabefrist entsprechend Institutsrichtlinie

Von Woche zu Woche sind Texte vorzubereiten. Ohne Vorbereitung ist eine Teilnahme weder sinnvoll noch möglich. Alle Basistexte finden Sie als PDFs in Moodle.
Plagiate sind ein schwerwiegender Verstoß gegen die Regeln guter wissenschaftlicher Praxis. Plagiierte Arbeiten werden mit ungenügend bewertet, Prüfungsausschuss und Studiendekan werden über den Täuschungsversuch informiert
Referate
Alle Teilnehmenden übernehmen ein Referat. Die Wahl der Referatsthemen erfolgt über den Mechanismus in Moodle. Im Referat wird der Pflichttext für diese Woche im Überblick dargestellt. Es wird vorausgesetzt, dass alle den Text bereits gelesen haben. Sie können sich deshalb auf die wichtigsten Punkte/Ergebnisse/Tabellen etc. konzentrieren. Bitte stellen Sie zu Beginn kurz die Autorinnen und Autoren vor und versuchen Sie, den Text in deren Forschungsprogramm und idealerweise innerhalb des größeren Forschungskontextes zu verorten. Bitte schicken Sie mir Ihre Präsentation spätestens bis zum Montagabend der betreffenden Woche zu.
Versuchen Sie die Gruppe zu aktivieren, indem Sie Zwischenfragen in die Runde stellen, eine Tabelle interpretieren lassen etc. Bitte bereiten Sie auch zwei bis drei Fragen für den Einstieg in die Diskussion vor. Ihre eigene Redezeit sollte 30-35 Minuten nicht überschreiten.
Weitere Hinweise zu meinen Erwartungen an Ihre Präsentation finden Sie hier.
Digitales
Moodle
Alle Pflichttexte finden Sie in Moodle. Die Zusammenfassung unserer Diskussionen und ggf. weitere Informationen stehen ebenfalls in Moodle zur Verfügung. Bitte schicken Sie mir nach Ihrer Präsentation unaufgefordert die (nötigenfalls korrigierten) Folien, damit ich auch diese in Moodle einstellen kann.
Kontakt
Ablauf
| Datum | Thema | Basisliteratur |
| --- | --- | --- |
| 25.10.2023 | Einführung | (Mourão Permoser 2019) |
| 08.11.2023 | Makro: Staat und Religion | (Fox 2019); (Fox 2008) |
| 15.11.2023 | Mikro: Säkularisierung | (Inglehart 2021, ch. 1 + 7); (Voas 2009) |
| 22.11.2023 | Morality policy making in Europa | (Budde et al. 2017) |
| 29.11.2023 | Religiöse Polarisierung in Europa | (Ribberink, Achterberg, and Houtman 2018) |
| 06.12.2023 | Morality Issues in Spanien | (León, Manuel Alvariño, and Llorenç Soler-Buades 2022) |
| 13.12.2023 | Religiostät + Moral in Polen | (Borowik and Grygiel 2023) |
| 20.12.2023 | Immigranten in den Niederlanden | (Fleischmann and Khoudja 2023) |
| 10.01.2024 | PID in Deutschland | (Arzheimer 2020) |
| 24.01.2024 | Wirkung von LGBTQ+ Gesetzgebung auf Einstellungen in Europa | (Abou-Chadi and Finnigan 2018); (Siegel, Turnbull-Dugarte, and Olinger 2021) |
| 17.01.2024 | Strategische Reaktionen religiöser Akteure in UK | (Kettell 2019); (Mucciaroni, Ferraiolo, and Rubado 2019) |
| 31.01.2024 | Implementation durch religiöse Akteure in Deutschland | (Mettang and Euchner 2023) |
| 07.02.2024 | Abschlussdiskussion | |
Wichtige Zeitschriften
American Political Science Review
American Journal of Political Science
British Journal of Political Science
European Journal of Political Research
European Political Science Review
European Sociological Review
Journal of Politics
Journal of European Public Policy
Politics & Religion
Political Behaviour
West European Politics
Literatur
Abou-Chadi, Tarik, and Ryan Finnigan. 2018. "Rights for Same-Sex Couples and Public Attitudes Toward Gays and Lesbians in Europe." Comparative Political Studies 52 (6): 868–95. https://doi.org/10.1177/0010414018797947.
Arzheimer, Kai. 2020. "Secular Citizens, Pious MPs: Why German Attitudes about Genetic Testing Are Much More Permissive Than German Laws." Political Research Exchange 2 (1). https://doi.org/10.1080/2474736X.2020.1765693.
Borowik, Irena, and Paweł Grygiel. 2023. "Differentiation of Religiosity and Its Effects on Biopolitical Orientations Among Catholics: Evidence from Poland." Politics and Religion 16 (3): 435–67. https://doi.org/10.1017/S1755048323000093.
Budde, Emma, Stephan Heichel, Steffen Hurka, and Christoph Knill. 2017. "Partisan Effects in Morality Policy Making." European Journal of Political Research 57 (2): 427–49. https://doi.org/10.1111/1475-6765.12233.
Fleischmann, Fenella, and Yassine Khoudja. 2023. "Recent Immigrants' Religious Change in a Secular Context and Its Relation with Social Integration." KZfSS Kölner Zeitschrift Für Soziologie Und Sozialpsychologie, 1–30. https://doi.org/10.1007/s11577-023-00887-2.
Fox, Jonathan. 2008. A World Survey of Religion and the State. Cambridge: Cambridge University Press.
———. 2019. "A World Survey of Secular-Religious Competition: State Religious Policy from 1990 to 2014." Religion, State and Society 47 (1): 10–29. https://doi.org/10.1080/09637494.2018.1532750.
Inglehart, Ronald. 2021. Religion's Sudden Decline: What's Causing It, and What Comes Next? Oxford, New York: Oxford University Press.
Kettell, Steven. 2019. "How, When, and Why Do Religious Actors Use Public Reason? The Case of Assisted Dying in Britain." Politics and Religion 12 (2): 385–408. https://doi.org/10.1017/S175504831800086X.
León, Margarita, Manuel Alvariño, and Llorenç Soler-Buades. 2022. "Explaining Morality Policy Coalitions in Spanish Parliamentary Votes: The Interaction of the Church-State Conflict and Territorial Politics." South European Society and Politics, 1–26. https://doi.org/10.1080/13608746.2022.2132614.
Mettang, Olivia, and Eva-Maria Euchner. 2023. "Christian Churches and Social Welfare in Secular Times: How Goal Congruence Shapes Religious Involvement in Morality-Based Social Services." Politics and Religion 16 (2): 266–85. https://doi.org/10.1017/S175504832200030X.
Mooney, Christopher Z., ed. 2001. The Public Clash of Private Values. The Politics of Morality Policy. Washington: CQ Press.
Mourão Permoser, Julia. 2019. "What Are Morality Policies? The Politics of Values in a Post-Secular World." Political Studies Review 17 (3): 310–25. https://doi.org/10.1177/1478929918816538.
Mucciaroni, Gary, Kathleen Ferraiolo, and Meghan E. Rubado. 2019. "Framing Morality Policy Issues: State Legislative Debates on Abortion Restrictions." Policy Sciences 52 (2): 171–89. https://doi.org/10.1007/s11077-018-9336-2.
Norris, Pippa, and Ronald Inglehart. 2011. Sacred and Secular. Religion and Politics Worldwide. 2nd ed. Cambridge: Cambridge University Press.
Ribberink, Egbert, Peter Achterberg, and Dick Houtman. 2018. "Religious Polarization: Contesting Religion in Secularized Western European Countries." Journal of Contemporary Religion 33 (2): 209–27. https://doi.org/10.1080/13537903.2018.1469262.
Siegel, Scott N., Stuart J. Turnbull-Dugarte, and Brian A. Olinger. 2021. "Where Is the Party? Explaining Positions on Same-Sex Marriage in Europe Among Would-Be Members of Parliament." European Journal of Politics and Gender, 83–108. https://doi.org/10.1332/251510821×16267702086451.
Voas, David. 2009. "The Rise and Fall of Fuzzy Fidelity in Europe." European Sociological Review 25 (2): 155–68. https://doi.org/10.1093/esr/jcn044.